Success stories of inspiring clinical researchers
Draw inspiration from successful clinical researchers and discover different career tracks that can allow you to pursue a fulfilling professional activity while combining research activities and clinical duties.
Sophie de Seigneux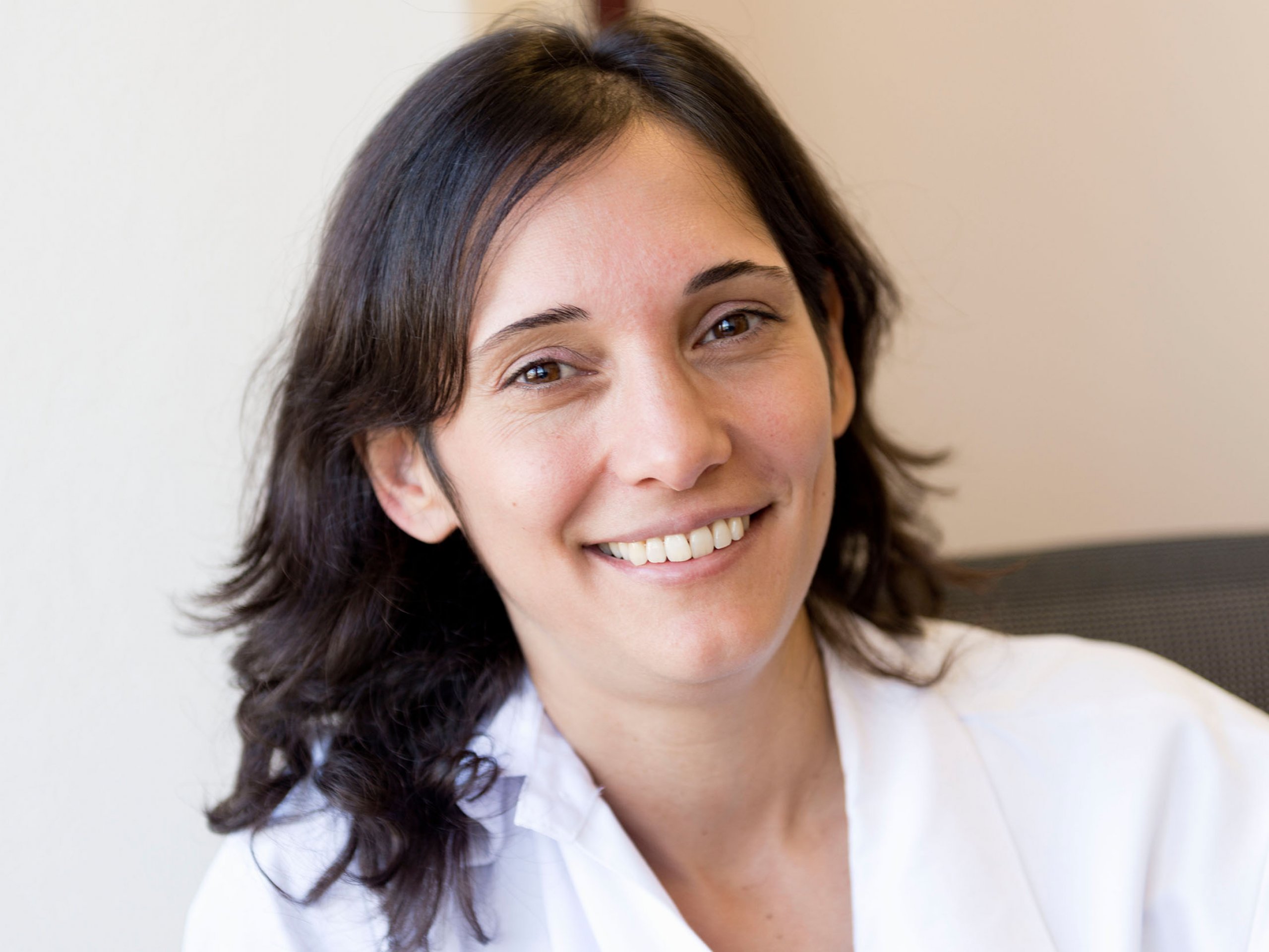 I feel very lucky because I can combine both taking care of patients and research activities. It makes every day busy but very interesting at the same time.
Sophie de Seigneux completed her medical studies in Geneva (diploma in 2001 and MD in 2004) and then complemented her curriculum with a specialisation in internal medicine. From 2004 to 2008, she pursued a PhD in renal pathophysiology in Aarhus, Denmark. She then pursued her specialisation in nephrology in Geneva and Paris. Since 2009, de Seigneux has been combining clinical medicine and basic research. From 2011 to 2014, she was part of the Swiss National Centre of Competence in Research Kidney Control of Homeostasis (NCCR Kidney.CH).

In 2014, as a privat-docent at the UNIGE Faculty of Medicine and a senior consultant within the Geneva University Hospitals (HUG) Division of Nephrology, de Seigneux was awarded a professorship grant from the Swiss National Science Foundation (SNSF). She was then appointed Assistant Professor in 2015 and set up her own research group that focuses on the pathophysiology and monitoring of chronic renal failure. She is particularly interested in the role of tubular cells as therapeutic targets as well as the diagnosis and non-invasive monitoring of renal disease. 

Sophie de Seigneux combines her research activities with her clinical and managerial duties while being actively involved in teaching and mentoring. She is a talented researcher who has received competitive funding several times, including the Ambizione and Eccellenza grants from the SNSF. In 2020, she was awarded the Stern-Gattiker Prize by the Swiss Academy of Medical Sciences, a distinction that rewards women with an outstanding career in clinical research. de Seigneux has long been identified as the next generation of UNIGE-HUG medical management. She will take over as Head of the Division of Nephrology and Hypertension in October 2021, at which time she will also be appointed Full Professor in the Department of Medicine at the UNIGE Faculty of Medicine.
Oriol Manuel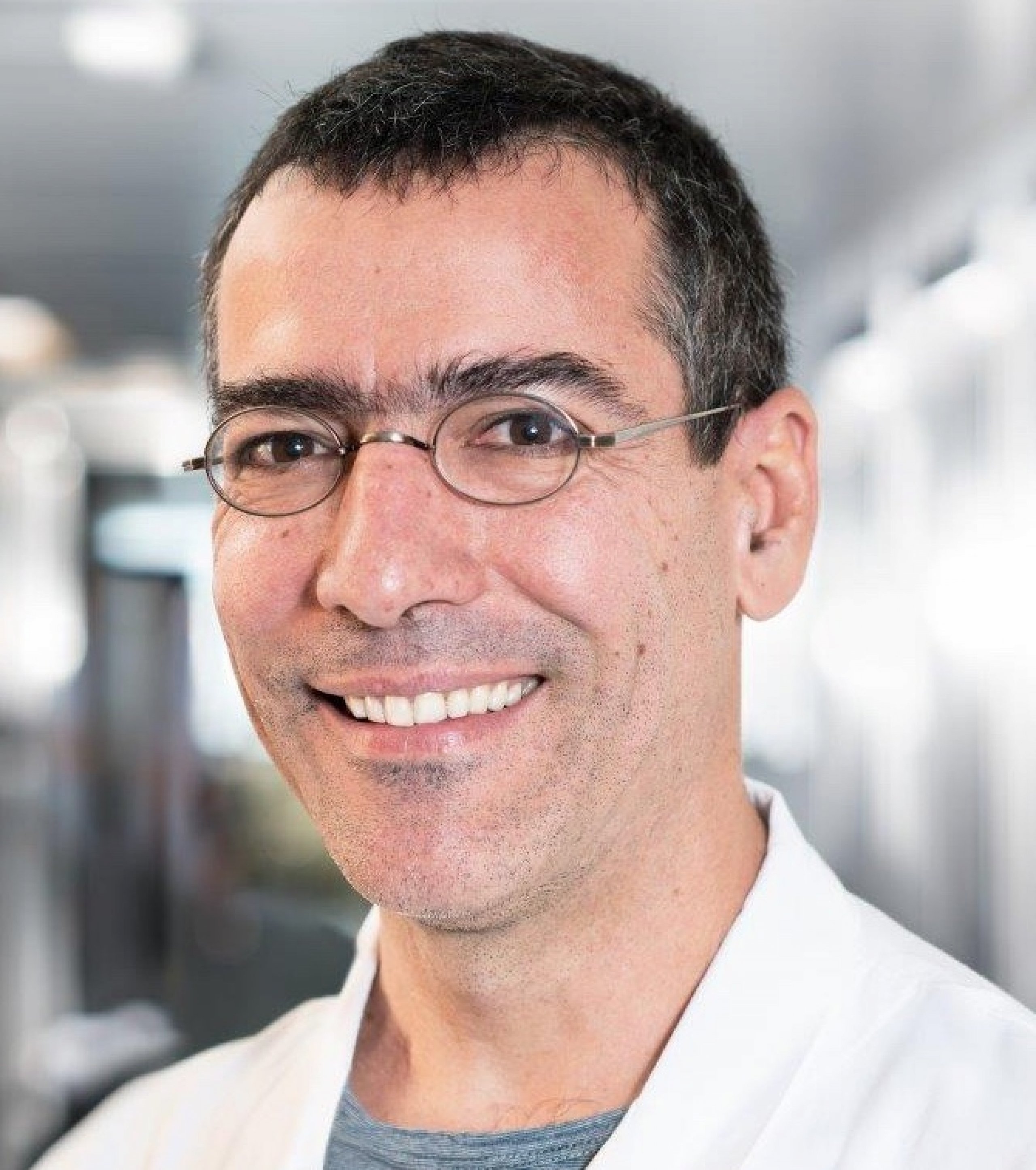 Developing a broad collaboration network and being flexible, adaptable, and a good listener while motivating all my collaborators are key elements and skills that have advanced my career in clinical research.
How did you decide to pursue a clinical research career?
Engaging in clinical research was a stepwise process and a collection of different opportunities. After obtaining my MD from the University of Barcelona in 1995, I specialised in internal medicine since it was the best option to pursue my main interest: infectious diseases. In 2002, I was able to do a clinical fellowship in infectious diseases at the University Hospital in Lausanne (CHUV) . A couple of years after my arrival in Lausanne, I joined the newly created Transplantation Centre as a specialist in infectious diseases and had the chance to become involved in clinical research. 

What facilitated your progress as a clinical researcher?
I had supportive mentors to start with, but having a good theoretical background was also important. In 2004, I attended a certificate of advanced studies (CAS) course in clinical research methodology while performing my first own research projects within the Transplantation Centre. Another important milestone was my two-year clinical research fellowship in Canada (University of Toronto and University of Alberta, Edmonton) between 2006 and 2008. Being able to fully dedicate my time to research enabled me to go step by step through all the stages of clinical research projects and to acquire the necessary basis to design and manage solid clinical research projects.

How do you balance clinical duties and research activities?
In 2008, I came back to the CHUV as a senior registrar and had a tacit agreement that provided me with some limited protected time for research while I was mostly worked in the clinic. Later, I managed to get a local grant for protected research time from the Leenaards Foundation, which allowed me to move a step forward and to start building my own research group. Finding protected time for research is clearly important, but it is just as important to continue clinical activities. I am convinced that having good experience in clinical activities and carrying on with them helps researchers to better understand the challenges of patient-oriented clinical research and to design feasible and realistic research projects.

What advice would you give to young clinical researchers?
Make sure to establish many good collaborations. As a specialist in infectious diseases of transplanted patients, I am in a highly multidisciplinary setting. This helps me to constantly increase my network. Likewise, getting actively involved in the Swiss Transplant Cohort Study (STCS) enabled me to extend my network within and beyond Switzerland as well as to participate in many interesting research projects using the very well-structured dataset and biobank of the STCS. To balance your career and private life, it is important to secure protected research time, set priorities, and be efficient and well-organised. 
Philipp Kohler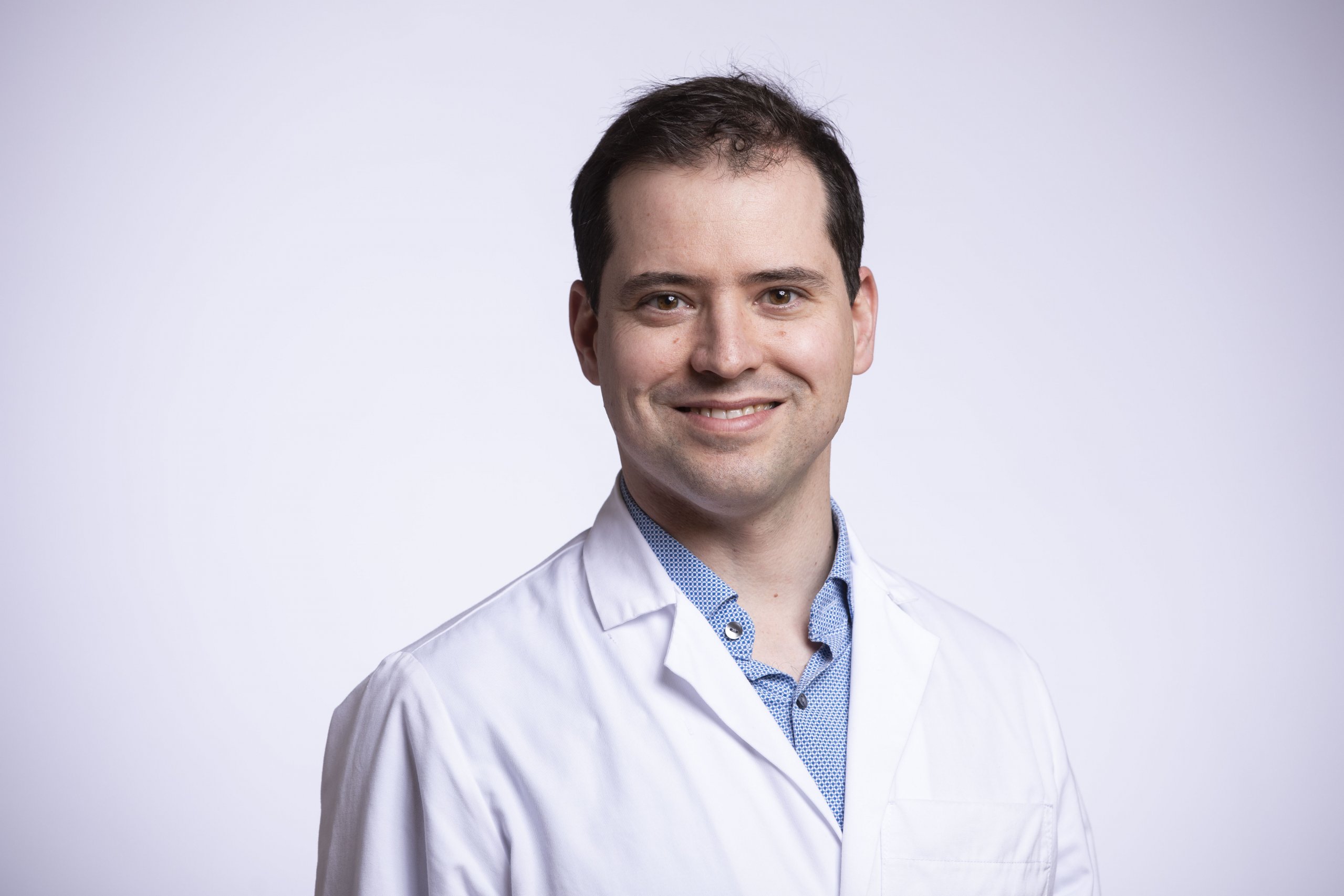 Having a good clinical background and keeping a tight link to clinical activities helps researchers to identify relevant clinical problems and to define good research projects.
How did you decide to pursue in a clinical research career?
After my studies in medicine at the University of Zurich, I went on to pursue a clinical specialisation in internal medicine and infectious diseases. My interest in research really grew as I was pursuing my clinical specialisations at the Cantonal Hospital St.Gallen (KSSG) and at the University Hospital Zurich (USZ). I felt that engaging in research projects would bring added value to my clinical specialist training. In this regard, my two years as a resident at a university hospital, the USZ, was key to developing my interest in research. Once I earned my specialist titles, I decided to pursue this dual career and applied for a Postdoc.Mobility grant from the Swiss National Science Foundation (SNSF). I was able to go abroad for an 18-month research fellowship at the Mount Sinai Hospital in Toronto, Canada.

What facilitated your progress as a clinical researcher?
Three elements helped me to advance my research career. First of all, my research fellowship in Toronto enabled me to dedicate my time to research and gave me the chance to pursue a master's degree in clinical epidemiology. This master's programme was highly interesting as it focused on clinical perspectives. It provided me with the relevant tools to carry out solid research projects. The support from different mentors has also been essential to my research career. Over time, I have found good support from direct supervisors as well as from non-hierarchical mentors outside my field of activity. This combination of hierarchical and non-hierarchical mentors is very useful, especially when it comes to getting advice on specific decisions such as whether to embark on a given research project. Finally, getting protected time for research clearly gives my clinical research career a boost. After returning from my research fellowship, I applied for an SNSF Ambizione grant. This funding provides a large amount of protected time, which allows a lot of flexibility and enough time to develop my research team and projects.

How do you balance clinical work, research activities, and your private life?
I enjoy the synergy between clinical and research activities. To me, combining both activities are essential to formulating relevant research questions applicable to clinical settings. Moreover, this combination helps researchers to increase their credibility and acceptance by clinicians who don't perform research. Here again, protected research time facilitates the combination of clinical duties and research activities. It allows flexibility in my time schedule and thus helps me balance my career and private life as well.

What advice would you give to young clinical researchers? What skills should they develop?
Your attitude towards research contributes to success as much as developing relevant skills. It is fundamental to keep up your curiosity and genuine interest in learning new things and raising new questions. Being able to have fun and enjoy the step-by-step progress rather than looking at the final achievement is an important quality for preserving the impetus to go forward. Finally, being resilient is also helpful: funding is not always granted for the first application, and projects do not always run as planned. There are still important skills to develop, such as acquiring a good epidemiological background as well as statistical and writing skills. Another piece of advice would be to take the opportunity to pursue a research fellowship abroad. The best timing is when it best suits your private life.
More portraits to come
Other portraits of researcher-clinicians from each Swiss university hospital as well as from the cantonal hospitals of St-Gallen and Ticino will soon be uploaded here. Stay tuned!